GBA, Others Urge 'Swift Passage' of Reg Relief Package
We joined with other state bankers associations this week in urging the U.S. House of Representatives to quickly pass the significant bipartisan, regulatory reform package recently passed by the U.S. Senate, S. 2155. In a letter we co-signed to House leadership, we recognized the significant work already done by the House that helped shape the provisions in the Senate's bill. "S. 2155 reflects a careful, bipartisan and reasoned approach that aims to build upon the regulatory progress of recent years while making targeted, commonsense fixes that reinforce the ability of our nation's banks to serve their communities. In doing so, this legislation strengthens the overall health and safety of our financial system," the letter said. Read the letter here. We'll be discussing this, among other issues, on our visit with members of the U.S. House Delegation in Washington, D.C., April 23-25. With questions, contact Joe Brannen, 404.420.2026, or Elizabeth Chandler, 404.420.2027.
---
Welcome Seven New Associate Members!
The GBA Board of Directors this week approved seven new Associate Member companies for GBA. Please get to know these new organizations and thank them for their support of GBA. You can get information on all of GBA's Associate Members by using the Associate Member Search Function on our website. Please give these members an opportunity to earn your business if you have a product or service need they provide.
---
New Georgia Banking Update Published
Check out the latest version of the GBA Georgia Banking Update. We've compiled the most current public facts, figures, stats and summaries about all things banking in Georgia. This member resource can help you with meetings and presentations to public groups, investors, employees and policymakers. Updated info includes performance data, changes to the overall makeup of the banks that do business in Georgia, a summary of this year's advocacy during the Georgia General Assembly session and a national issues brief. Here's the April version. It's always available on the home page of our website, also.
---
Economic Update Speaker Set for Annual Meeting
Lin
We've set the speaker for our Economic Update at the GBA Annual Meeting this June. Alex Lin is a U.S. economist at Bank of America Merrill Lynch Global Research. In this role, he works closely with the team's macroeconomic models and assists with coverage of the U.S. economic data flow and news. He contributes regularly to the group's flagship publications, Morning Market Tidbits and the US Economic Weekly. Alex will highlight business performance trends and detail how headline issues such as trade policy, employment and labor, housing, monetary policy and other factors are affecting the regional, national and international economy. GBA's 2018 Annual Meeting is set for June 17-20 at The Ritz-Carlton, Half Moon Bay, CA. Click here to register online. GBA has reserved a block of rooms at Ritz for $340 a night for single or double occupancy. Make reservations with the hotel directly by calling 650.712.7000. Be sure to say you are with the GBA to receive this special rate but rooms are almost sold out. With questions about the GBA Annual Meeting, please contact GBA's Susie McGehee at 404.420.2010.
---
Cyber Insurance Highlighted in FFIEC Bulletin
With cyber attacks high atop the list of security concerns for banks, many have purchased or are considering cyber insurance policies. In a joint bulletin with other banking regulators this week, the FFIEC highlighted how it and the regulatory agencies view cyber insurance as part of a bank's risk management strategy. Cyber insurance is not required, but it can be a helpful mitigating risk. It also noted that cyber insurance is only one component of a solid overall cyber defense strategy. ABA Insurance Services, GBA's endorsed insurance provider, offers cyber insurance policies that cover a wide range of cyber and privacy exposures, including data breach liability, cyber liability and cyber publishing and social networking liability. Contact ABA Insurances Services' Patricia Williams for more information, 410.960.6878.
---
Last Call for Two In-Person Programs!
Cash Flow Analysis Seminar - April 17
There's still time to join Peter Faser of SunTrust Robinson Humphrey for an introduction and practical approach to Cash Flow Analysis April 17 at Idle Hour Country Club in Macon. Faser will teach participants how to craft a statement of cash flows and increase their understanding of how a potential borrower will repay a loan. Basic knowledge of accounting is suggested but not required. Participants will learn to:
Identify positive and negative trends from the balance sheet

Compare annual performance of the income statement through "common sizing"

Determine if a potential borrower has sufficient historical cash flow to repay your proposed loan.
Registration is $250 per person. Click here to register online. Please contact GBA's Katina Prokos at 404.420.2021 with questions.
New Account Documentation & Compliance Seminar - April 18
There's still time for new account personnel to register to learn about proper account opening procedures and compliance requirements at GBA's New Account Documentation & Compliance seminar April 18 at Idle Hour Country Club in Macon. Suzie Jones of Training Resources Consulting, LLC, will teach new account personnel about crucial pieces of information for every new account, the fundamental questions that should be asked of every potential accountholder and much more. Participants will receive the seminar manual customized to Georgia state law and are strongly encouraged to bring a copy of their institutions' signature cards and account agreement. Registration is $250 per person. Click here to register online. Please contact GBA's Katina Prokos at 404.420.2021 with questions.
---
Peanut Markets Expert to Speak at Rural Development and Lending Conference
Lamb
If your bank is involved in agribusiness, be sure your lender or someone from your executive team attends the 2018 Rural Development and Lending Conference, May 21-22 at The King and Prince Hotel on St. Simons. The GBA Agriculture Committee is excited to welcome as a speaker Marshall Lamb, a supervisory research food technologist at the National Peanut Research Laboratory in Dawson. Dr. Lamb will discuss the U.S. peanut market and it's impact on Georgia's peanut industry. Dr. Lamb will provide an overview of international markets, as well, and as his outlook on future opportunities for peanut market expansion in the Untied States. Ag lenders would be nuts to miss this conference (sorry, we had to go there). Conference sessions are intentionally designed to appeal to bankers new to ag lending and to ag veterans alike. The registration price is $350 per person, and you can enjoy a discounted nightly rate at the beautiful oceanfront King and Prince. Click here to access the brochure, register online, or to see hotel reservation information. Contact GBA's Kathy Friestad with questions at 404.420.2024.
---
Security Leaders Huddle at Annual Conference
Georgia's top bank security professionals spent time this week together sharing best practices and learning the latest ways to protect bank employees, customers and assets. GBA's annual Security Conference kicked off Thursday with a full slate of networking and educational sessions. Topics covered included elder financial protection, equipment and building security, technology advances, ID theft prevention strategies and more. "In the Security profession, strong relationships with our peers are essential for intelligence sharing and collaboration that simply make it harder for the bad guys out there. The GBA Conference helps cement those relationships, and that's just one reason it's such a good event," said GBA Security Committee Chair Brian Frederick, Altamaha Bank & Trust Company. Congratulations to Frederick, Vice Chair Angela Slay, United Community Bank, and the entire committee for a successful program. Thanks also to these sponsors and exhibitors who attended and supported our members. With questions, contact Kathy Friestad, 404.420.2024.
Related: Past GBA Security Committee chair Pete Stuart will be leading a session about bank security at this year's Leadership Conference. Learn more about that below.
---
A Banker's Perspective on Bank Security at Leadership Conference
Stuart
While physical security is critical, banks and financial institutions are also legally obliged to protect customer data to maintain the security, integrity and confidentiality of their information. Pete Stuart, senior vice president, State Bank & Trust Company, will share his perspective, including real life stories, about the various areas of bank security and what you can do to improve security in your bank. Leadership GBA's annual Leadership Conference is July 16-19 at the Ponte Vedra Inn & Club, Ponte Vedra, FL. Check out the conference brochure and register online on the GBA website. We've reserved a block of rooms at the Ponte Vedra Inn at a reduced rate of $219 to $239 per night. Make reservations by calling the hotel directly at 888.839.9145. Be sure to say you are with GBA to receive this special rate. The cut-off date for reservations is Friday, June 8. After this date, all reservations will be subject to prevailing rate and space availability. With questions about the conference or Leadership GBA in general, please contact GBA's Susie McGehee at 404.420.2010.
---
Mulvaney
CFPB Roundup
Mulvaney Notes HMDA Reconsideration, Comments on Complaints Sought
There were a couple of CFPB items in the news this week. Acting Director Mick Mulvaney spent a couple days testifying before Congress as is required twice yearly. Of note in his remarks was that the bureau intends to reconsider various aspects of the 2015 HMDA rule, such as reporting thresholds and transactional coverage and reconsider data points not mandated by the Dodd-Frank Act. Also, the bureau released a request for information about its handling of consumer complaints and inquiries. It's the 12th in a series of information requests from the bureau as it looks to improve consumer outcomes and its oversight of covered entities. Here's the RFI...
---
PayPal Again Entering 'Unchartered' Waters with New Banking Services/Partners
Paypal is stepping up efforts to deliver more basic banking features to its service. News stories out this week chronicle how PayPal recently has been marketing FDIC insurance for certain balances, a debit card that can access ATMs, direct deposit by employers and mobile-image check deposit services. Because the company doesn't have a U.S. banking license, it is working through a number of small banks to provide access to the features. A bank in Georgia provides the mobile-image deposit service, a bank in Delaware issues debit cards and a Utah bank is the conduit for consumer and business loans. Read more here...
---
The Information Security Officer (ISO) Seminar - May 1
Managing Vendors as an ISO
GBA's Information Security Officer seminar May 1 at Idle Hour Country Club in Macon will dive deep into the ISO's regulatory requirements and internal responsibilities, including third-party management. Current and prospective ISOs, network administrators and compliance officers will all benefit from attending this seminar, where participants will receive helpful checklists and whitepapers as well as Certificates of Completion. During this year's session, Tom Hinkel of Safe Systems will cover the following:
Understanding regulatory requirements and expectations

Defining internal roles and responsibilities, such as:

Coordination with NetAdmins

Reporting to the Board

Quarterback of the IT Steering Committee

Interacting with Auditors and Examiners

Leading the Business Continuity and Incident Response Teams

Managing vendors.
Register by April 23 for the early-bird price of $225 per person. Click here to register online. Please contact GBA's Katina Prokos, 404.420.2021 with questions.
---
South Georgia Community Bank Symposium - May 16
Economy, Real Estate Take Focus for South Georgia Bankers
South Georgia bankers shouldn't miss GBA's next South Georgia Community Bank Symposium on May 16 at Valdosta State University. Presented in partnership with the university's Langdale College of Business, this event features experts who will focus on the challenging issues facing today's banking industry. Topics to be covered include:
Economic outlook for 2018-2019, including South Georgia

Real estate market and regulatory trends

Georgia Bankers Association efforts to advocate for Georgia banks with state and national regulators and legislators
Registration is $159 per person. Click here to register. With questions, please contact GBA's Katina Prokos at 404.420.2021or Susie McGehee at 404.420.2010.
---
Important Pay Law Update from GBA Strategic Partner ELC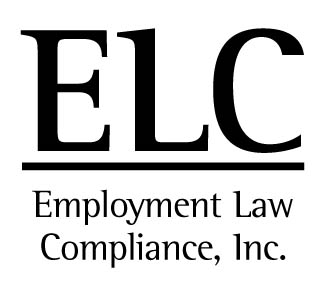 On Monday, a federal appellate court issued a decision that will gain significant publicity and will likely impact the banking industry. The Ninth Circuit Court of Appeals addressed the viability of a common defense to compensation discrimination claims advanced under the federal Equal Pay Act. The Equal Pay Act requires that men and women be paid similar compensation when they perform the same work responsibilities. The decision is not necessarily binding across all parts of the country, but the Court does note similar conclusions by other federal courts of appeals. GBA Strategic Partner Employment Law Compliance (ELC) reported to us this week that they are hearing about developments at the state and local level too. Read their full E-Lert here. Please contact ELC's Steve Greene for more details.
---
Secure Screening Solutions for First Advantage
GBA is pleased to endorse the Employment Background Screening and Fingerprint Services available through First Advantage, a Symphony Technology Group company and leading global provider of screening analytics and identity solutions. First Advantage screening solutions help provide confidence that your bank is making sound staffing decisions. First Advantage's background checks empower you to make the right decisions quickly about the people you hire—-whether they are contractors or employees. Best practices allow you to manage workflow efficiencies more effectively and maximize the value of your investment. Benefits include:
More effectively compete for and successfully hire talent meeting your organization's risk model

Ensure consistency by automating screening orders based on position

Speed up results by customizing adjudication/scoring criteria.
Click here for an entire list of program features. Please contact GBA's Bo Brannen, 404.420.2014 for more information about the program.
---
Fill a Job, Find a Job with the GBA Job Bank
The GBA Job Bank is among the most popular and valuable benefits we provide to member banks and bankers. The Positions Available and Bankers Available sections on our website consistently are among the most visited pages. Best of all, the service costs nothing for member banks and bankers. To make the process of posting a job or resume easier and to answer any questions you may have, we've developed this Q & A document as a resource. It outlines how to submit open positions and resumes, our deadlines and timelines for posting, and other helpful details. If you have any questions, please contact GBA's Bo Brannen at 404.420.2014.
---
We want to share all the good work GBA member banks, bankers, Associate Members and Bank Counsel Section members do to support their communities. Read all about the Community Connections our banks and members have below. Share your Community Connections by sending a brief paragraph and any photos of activities you have to us and we'll publish them at our earliest opportunity. Send information to Bo Brannen and David Oliver, or if your company would like to sponsor this content, let us know. Here's our latest installment:
Athens - First American Bank & Trust

Several employees recently experienced a different kind of work day in Athens. It was a day out of the office helping Athens Area Habitat for Humanity with a future home for a family in the community. There was painting, raking, mowing and other work to be done - all for a good cause.

Atlanta - Private Bank of Buckhead

The bank's Juanita Marzette, Chris Clay and Craig Burnham recently went to volunteer at the Junior Achievement Finance Park. There, they helped mentor JA of Georgia Students about personal finances, planning for the future and fiscal responsibility.
---
Alpharetta - Renasant Bank
Harold Liles has joined the bank as a Senior Vice President, Commercial Relationship Officer.
Blakely - Bank of Early/One South Bank
Chipley, FL.-based One South Bank has announced it will merge with and into Blakely-based Bank of Early. The two banks are subsidiaries of One South Financial Inc.
Columbus - Synovus Bank
Liliana McDaniel has announced she is retiring as Chief Accounting Officer, effective at the end of April.
Madison - First Madison Bank & Trust
The bank recently held a groundbreaking ceremony for its new Oconee County branch at the southeast corner of the intersection of Daniells Bridge Rd., and Mars Hill Rd.
Savannah - First Chatham Bank
Lisa Lively has joined the bank as Vice President, Mortgage Loan Officer. Patrick Blume has been promoted to Treasury Management Officer.
Thomasville - Thomasville National Bank
Carla Milam has been promoted to Assistant Vice President and Head of the Loan Department.
Watkinsville - Oconee State Bank
Congratulations to Senior Vice President Jerry Wages, who retired March 21 after 31 years of service to the bank. Read more here. Tony Powell has been appointed to the bank's board of directors. Read more here…
Austin, TX - Banker's Toolbox
GBA Associate Member Banker's Toolbox has announced the acquisition of Cornelia-based MainStreet Technologies. Read more here…
Gainesville - Small Business Access Partners
At the recent 2018 Southeastern Small Business Leaders Conference that was held in Asheville, NC, GBA Associate member Small Business Access Partners was presented with the Certified Development Company of the Year Award. Read more here…
| | | | |
| --- | --- | --- | --- |
| | | | |
| Liles | First Madison Bank & Trust | Lively | Blume |
| | | | |
| --- | --- | --- | --- |
| | | | |
| Milam | Wages | Powell | Small Business Access Partners |
Read All About It: Send Us Your News
Please remember to include the Georgia Bankers Association on the list of recipients for announcements about promotions, new employees and special recognition your bank has received. We want to share your news with your colleagues across the state. Please forward your announcements and photos to GBA's David Oliver and Bo Brannen.